TRADE-IN AND TRADE-UP
Get a discount of up to $4200 towards a new Advanced Instruments osmometer.
Limited-time offer through 3/27/20
Your discontinued Advanced Instruments model may be eligible for a trade-in discount, worth up to $4200, towards a new Advanced Instruments osmometer.  
Find out what your discontinued model is worth by filling out the form.  An Advanced Instruments sales representative will follow up with you shortly regarding your osmometer's potential trade-in value and replacement instrument options.  
(*)  Applies to instruments purchased directly with Advanced Instruments - North America only; may not be combined with other offers.  
Trade-in discount ranges from $500-$4200 and is contingent on the age of the instrument to be traded-in, as well as the model of instrument that is being purchased. Offer applies to instrument quotes generated after 1/13/20 but purchased by 3/27/20.  
This offer is only valid in the United States and Canada.  
Osmometers designed for both Clinical & Biotech labs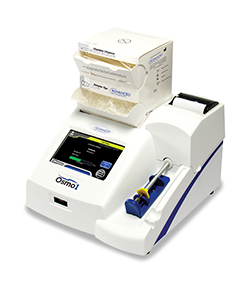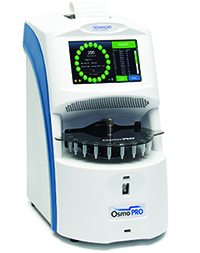 Osmometers for Clinical Labs
✔
 Data features support CAP, CLIA & HIPAA compliance
✔

 Freezing-point depression technology 
✔

 

Range of models available for labs of all sizes